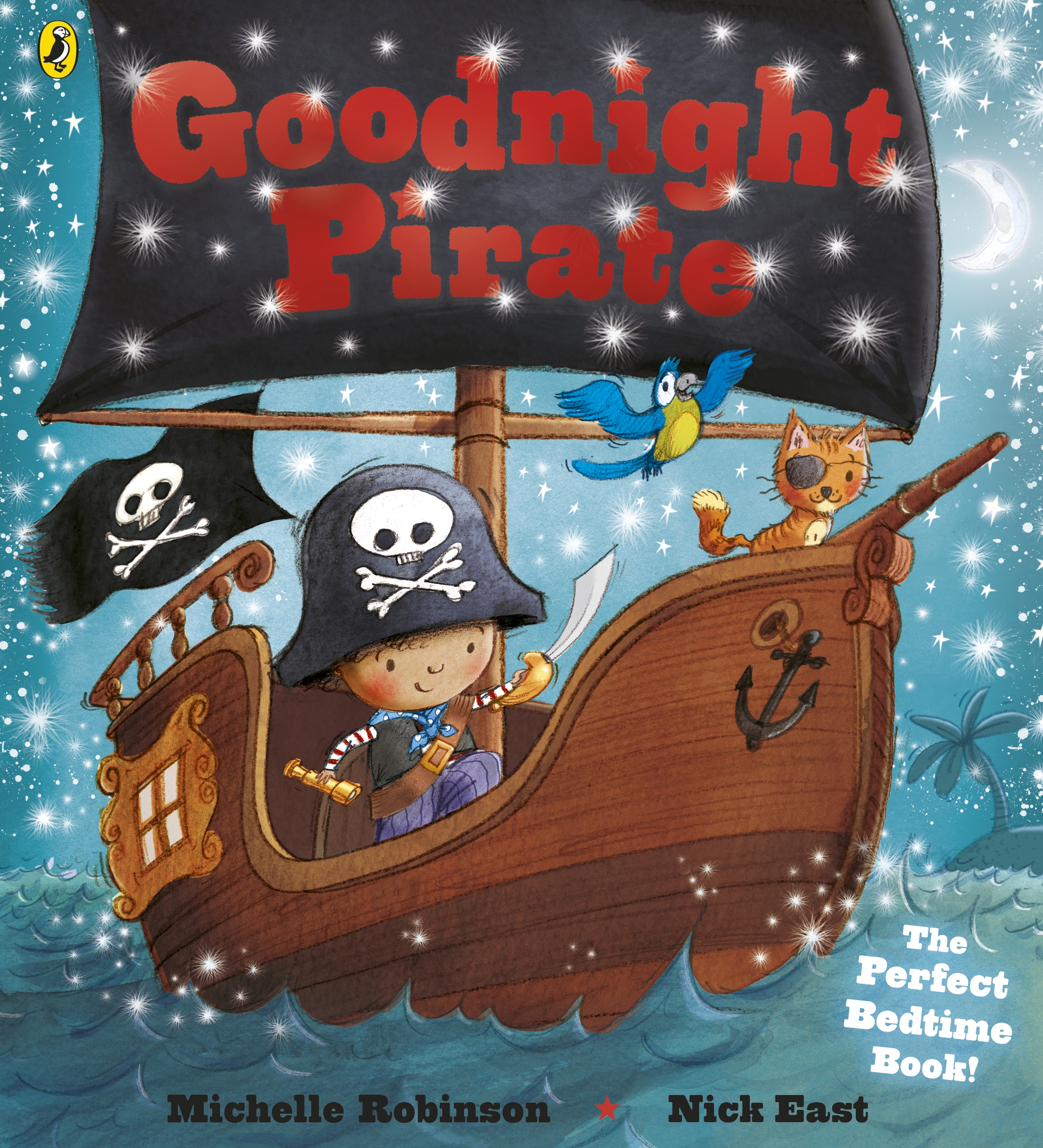 My Review
We love, love, LOVE Goodnight Pirate! My 17 month old simply adores it, he picks it up at lots of different times throughout the day and brings it over to be read. He sits quietly (shocking!) and his eyes light up. It's fair to say it's his favourite book.
This Goodnight book is about a little boy, who is tidying up his pirate toys to get ready for bed. While tidying he veers off on a last minute swash buckling adventure before winding down nicely for a sleepy ending.
The text is really gorgeous and rhymes in a really fantastic sing-songy way. We loved the little build-up bit in the middle - it causes some great excitement.
The illustrations are quite simply fabulous! The Little boy is ever soooo cute and we adored seeing his pirating adventure unfolding so vibrantly before our eyes.
Goodnight Pirate is a BIG winner! We wonder if there will be more Goodnight books....
5 / 5 Stars
*Special thanks to Puffin for the review copy*